Baby Monitor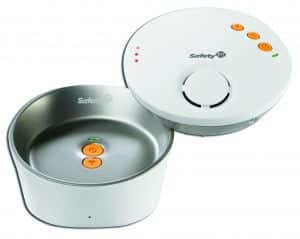 Ref.: D005
Model: Safety 1st.
This walkie-talkie is able to intercom between rooms.
Prices:
Prices for reservations made more than 48 hours in advance. For deliveries/collections during business hours from Monday to Friday in city centers.
1 day:
25€
3 days:
35€
1 week:
45€
1 month:
75€
Book now!
Call us!
Description
Technical characteristics
install
Description: The intercom rooms or Walkie-Talkie has a monitor audio with DECT technology, which provides optimal sound quality through a wireless connection and a range of 300m.

Technical characteristics: Diodes of emitted light (LED) in the parents' station it shows the intensity of the child's crying in 3 levels. The parent unit is compact, lightweight and easy to carry.


instructions: It has a wireless connection.
More Photos