Bed Rail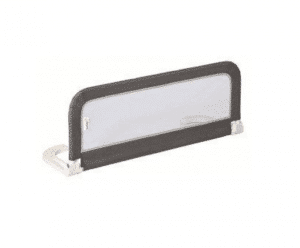 Description
Technical characteristics
Dimensions
Description: It is a portable bed barrier, safe for children, easy to carry and resistant.
The bed barrier is only abatable for closing the barrier,it does not open to be able to climb to bed.

Technical characteristics: It has a metal structure and mesh interior. It is compatible with mattresses of length 156cm and thickness of 10-24cm.
Dimensions Folded: 66 cm