Carseat Stroller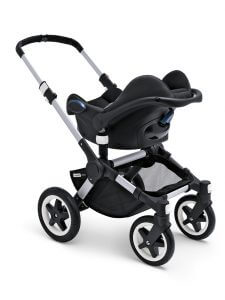 Ref.: P002
Model: Maxi-Cosi.
The Maxi-Cosi can be used for a 0+ size group for the car.
Prices:
1 day:
35€
3 days:
47€
1 week:
57€
1 month:
90€
0 months - approx. 10 months
Up to approx. 13 kg
Up to approx. 76 cm
Book now!
Call us!
Description
Technical characteristics
Dimensions
install
Description: The Bugaboo chassis is versatile, multi-terrain, compact and lightweight.
You can handle with one hand to remove the carrycot.
Technical characteristics: The handlebar of the stroller is reversible and height adjustable with a rotating handle. It has pneumatic wheels.

Dimensions Folded: 90x50x31 cm
Unfolded: 59 cm
instructions: The Maxi-Cosi can be used in the car. Lightweight and easy to install the harness in the car.
Newborn Safety System up to 13 kg.
ECE R44 / 04 (ECE regulation 44/04) R44 / 04 approval.

More Photos