Baby Carrier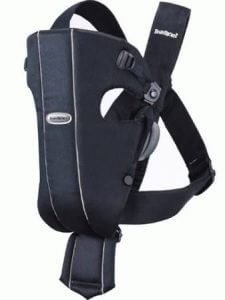 Ref.: P011
Model: Babybjörn.
Prices:
1 day:
30€
3 days:
35€
1 week:
45€
1 month:
75€
0 months- 15 months
3.5 -12kg
From 53 cm
Book now!
Call us!
Description
Technical characteristics
Description: The Baby Carrier backpack has soft and seamless fabrics kind to your baby's skin and safe to taste. They are free from health-hazardous substances and certified according toOeko-Tex Standard 100, Class 1 for baby products. Its ergonomic design provides adequate support for the baby´s head, back and hips since newborn.


Technical characteristics: The head restraint is adjustable and can be folded back to carry the baby facing forward. The height adjusts to the baby´s growth.
The Baby Carrier backpackcomplies with European and U.S. safety standards EN 13209-2:2005 and ASTM F2236, respectively, for baby carriers.

More Photos