High Chair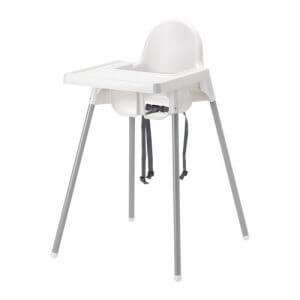 Ref.: C001
For babies that are able to hold themselves seated.
Prices:
1 day:
30€
3 days:
35€
1 week:
40€
1 month:
50€
Book now!
Call us!
Description: This highchair is recommended for babies who hold themselves seated (approximately between 6/8 months).
It is lightweight, detachable and easy to assemble, tray included, you can place it on the table at the same height as other people.
It has a seatbelt.

More Photos