Car seat group 0 and 1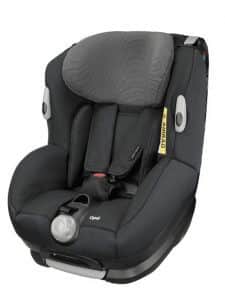 Ref.: AU02
Model: Bébé Confort, Jané, Chicco, Casualplay.
Prices:
1 day:
35€
3 days:
40€
1 week:
47€
1 month:
75€
from 10 months to 4 years old
9 -18 kg
Book now!
Call us!
Description
Technical characteristics
install
Description: Car seatcompliantwith ECE R44/4 for children from 9kg to 18 kg
(ECE regulation 44/04 also knowns as R44)
We work with the leading brands in the market, some are installed with car seatbelts and others with the ISOFIX system. We deliver according to availability.

Technical characteristics: Car seat with harness included.
2 reclining positions.
3 anchor points and height adjustable.

instructions: This car seat is installed using the car's seat belt or ISOFIX system
Keep in mind that if the chair is installed using the car's seat belt the chair will not be completely fixed; therefore it will havea range of movement. In the event of a sudden stop or accident, the seat belt will automatically lock and the seat will be securely fastened.

More Photos