Carrycot Stroller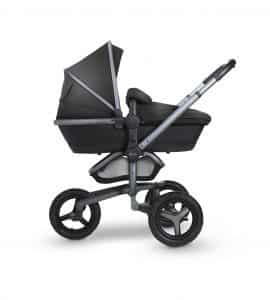 Ref.: P001
Model: Surf 2 by Silver Cross.
Prices:
1 day:
45€
3 days:
55€
1 week:
65€
1 month:
109€
0 months - 6 months
Up to approx. 10 kg
Up to approx. 67cm
Book now!
Call us!
Description
Technical characteristics
Dimensions
Description: The carrycot stroller is very light and easy to carry. The handlebar is adjustable. It has an ultra-compact folding which makes it easy to transport and store in the car. The pram is suitable for sleeping all night long.
Technical characteristics: The air suspension is inspired by mountain bikes technology and large puncture-proof tires, which makes it perfect to adapt to all types of surfaces offering perfect maneuverability.
The hood has a ventilation panel and a viewing window.



Dimensions Folded: 71x58x28 cm
Unfolded: 98x58x92-100 cm
Weight: 11,3 kg


More Photos